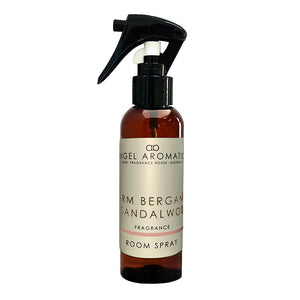 Warm Bergamot and Sandalwood Room Spray 125ml
Regular price $10.00 Sale
or make 4 interest-free payments of $2.50 AUD fortnightly with
More info
The scent of warm bergamot and sandalwood room spray is a luxurious and inviting aroma that combines the bright, citrusy notes of bergamot with the woody, earthy undertones of sandalwood. The bergamot adds a zesty, uplifting quality to the fragrance with its fresh and bright citrus notes. It has a slightly sweet and floral aroma that is both tangy and aromatic, creating a lively and refreshing scent. The sandalwood and amber, on the other hand, brings a warm and grounding quality to the fragrance, with its rich and creamy aroma. It has a soft, smooth and slightly sweet scent of musk that blends well with the bergamot to create a well-balanced fragrance.
N

on-aerosol

125ml recyclable PET plastic bottle

Kills 99.9% of germs with 75% ethanol

Made in Australia
High quality fragrances and essential oils
Triple scented
Phthalate free
Paraben free
Vegan friendly and not tested on animals
Directions: Simply spray the room spray fragrance into the air to give an instant fragrance boost that will transform any space and keep the air fresh and clean.